Steve Hackett: "The Night Siren" nun vorbestellbar
Übersicht über alle Formate und Vorbestell-Links
Am 24. März erscheint das neue Studioalbum von Steve Hackett, The Night Siren (wir berichteten). Der Nachfolger des 2015 erschienenen Albums Wolflight enthält elf Tracks: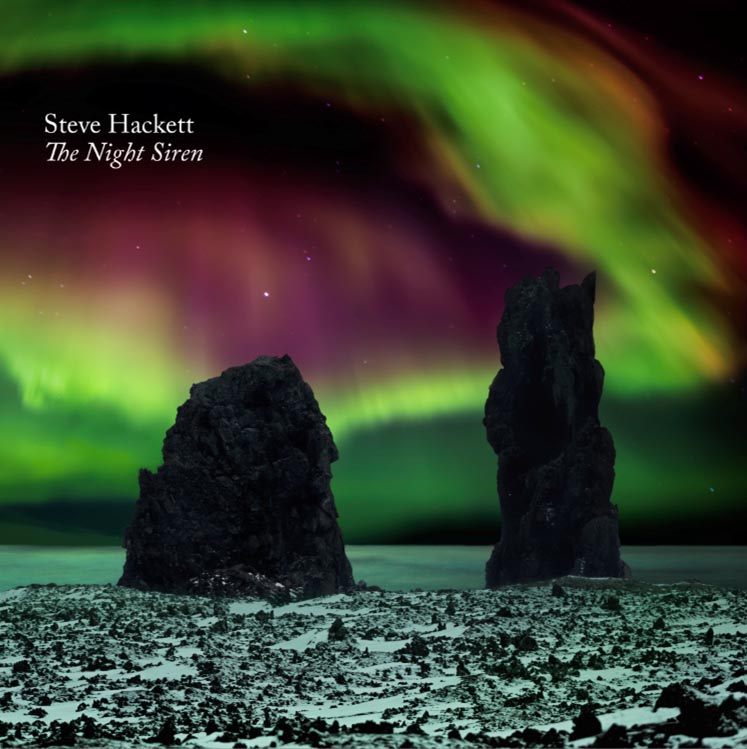 Behind the Smoke
Martian Sea
Fifty Miles from the North Pole
El Niño
Other Side of the Wall
Anything but Love
Inca Terra
In Another Life
In the Skeleton Gallery
West to East
The Gift

Auf The Night Siren wirkten verschiedene Musiker mit, darunter Steves aktuelle musikalische Begleiter wie Roger King, Gary O'Toole, Rob Townsend und auf einem Track singt auch Nad Sylvan. Dazu geben sich Musiker wie Nick D'Virgilio, Gulli Breim oder Leslie Bennett die Ehre. Dies ist nur eine Auswahl.
The Night Siren erscheint in verschiedenen Formaten. Neben der Standard-CD gibt es ein CD/Blu-ray Package im Digibook mit einer Dokumentation und einer 5.1-Surround-Version des Albums. Vinyl-Freunde können sich über eine 2LP/CD freuen und exklusiv bei Steve Hackett wird es eine auf 500 Stück limitierte Color-Vinyl-Ausgabe geben - bei der jede Platte einzigartig ist. Diese sogenannte Northern Lights Version wird in transparentem sowie yellow und purple Vinyl gepresst und das Verfahren sorgt dafür, dass alle Platten unterschiedlich aussehen.
vorbestellen:
CD/Blu-ray Digibook:
amazon
|
JPC
CD:
amazon
|
JPC
2LP/CD:
amazon
|
JPC
MP3:
(folgt)
Northern Lights Colored Vinyl:
Hackettsongs Webstore
---
---
veröffentlicht am 27.01.17 06:33 von
Christian
@
Steve Hackett
---
Steve Hackett: "The Night Siren" nun vorbestellbar Kommentare:
Kein Kommentar möglich

Wenn Sie einen Kommentar hinterlassen möchten, müssen Sie sich einloggen!
---