Ray Wilson: Co-Headliner bei der XII. Night of the Prog
Genesis Classics und 20-jähriges Jubiläum von Calling All Stations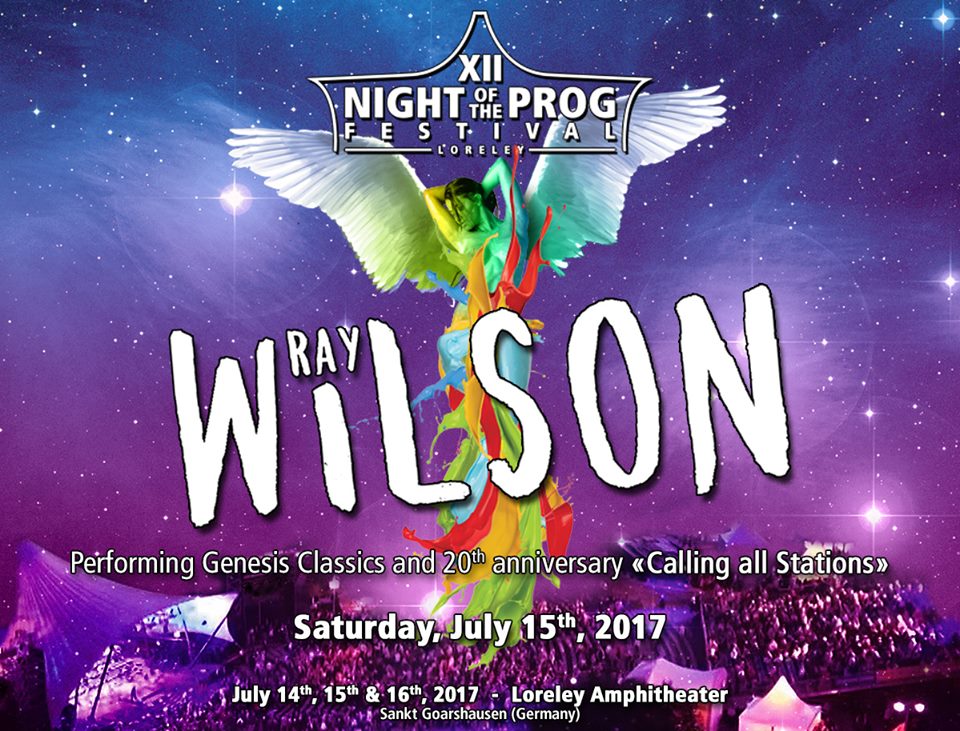 Ray Wilson wird im nächsten Jahr bei der XII. Night of the Prog Festival im Amphitheater Loreley in St. Goarshausen am Rhein als Co-Headliner am Samstag, 15. Juli 2017 auftreten. Der Auftritt mit seiner siebenköpfigen Band steht unter dem Doppel-Motto "Genesis Classics & 20th Anniversary Calling All Stations".
Am 28. August 1997 erschien mit Calling All Stations (Link zu unserer Albumrezension) das einzige Genesis-Album, an dem Ray Wilson beteiligt war. Es war auch zugleich das bis heute letzte Studioalbum der Band. Am 4. August 1997 wurde die erste Single Congo veröffentlicht. Damit wird das Jubiläum des Albums definitiv um wenige Wochen vorgezogen. Dies ist angesichts des würdevollen Rahmens aber mehr als entschuldbar. Damit auch Prog-Fans bei dem Festival nicht zu kurz kommen, wird Ray neben Songs von Calling All Stations, die er bisher nicht live gespielt hat, verschiedene Genesis-Stücke aus den 1970er-Jahren darbieten.

Tickets für das Festival gibt es unter folgendem Link: WiV Entertainment
---
veröffentlicht am 13.12.16 11:47 von
UK76
@
Ray Wilson
---
Ray Wilson: Co-Headliner bei der XII. Night of the Prog Kommentare:
Kein Kommentar möglich

Wenn Sie einen Kommentar hinterlassen möchten, müssen Sie sich einloggen!
---