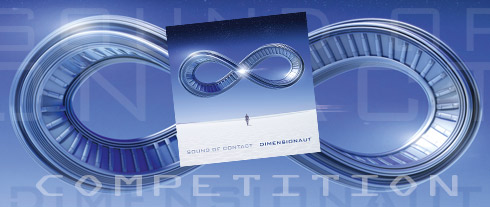 Verlosung: 5 Dimensionaut Alben zu gewinnen!
Wir verlosen 5 x das neue Sound Of Contact Album
Sound Of Contact? Das ist das Bandprojekt von Phil Collins' Sohn Simon Collins. Nach drei Soloalben hat er nun mit Dave Kerzner und weiteren Musikern eine Band gegründet. Musikalisch bewegt sich die Band zwischen anspruchsvollen Prog-Rock und lupenreinen progressiven Elementen. Das Album hat muskalisch nichts mehr mit den Soloalben von Simon Collins zu tun. Dimensionaut enthält folgende Tracks:
01 Sound Of Contact [2:05]
02 Cosmic Distance Ladder [4:44]
03 Pale Blue Dot [4:44]
04 I Am Dimensionaut [6:25]
05 Not Coming Down [6:01]
06 Remote View [3:54]
07 Beyond Illumination (feat. Hannah Stobart) [5:53]
08 Only Breathing Out [5:57]
09 Realm Of In-Organic Beings [2:52]
10 Closer To You [5:05]
11 Omega Point [6:30]
12 Möbius Sleep [19:36]
12.1 In The Difference Engine
12.2 Perihelion Continuum
12.3 Salvation Found
12.4 All Worlds All Times
Das Album ist bei amazon und JPC vorbestellbar!
Wir verlosen 5 CDs des Albums. Alles, was ihr tun müsst, ist bis zum 31.05.2013 an dieser Umfrage im Forum teilnehmen. Zur Teilnahme ist ein Forum-Account erforderlich. Falls du keinen Forum-Account hast, wende dich direkt an Christian unter Angabe eines Wunsch-Usernamens und einer gültigen Emailadresse. Wir richten dann einen Account ein.

Das Los entscheidet, der Rechtsweg ist ausgeschlossen.